NEW STORIES! NEW WRITERS! Updated 4/30/03

Six Feet Under
---
Some notes about Six Feet Under for those unfamiliar with the show. Read here.
---
I MET HIM ON A SUNDAY
6 part series that speculates on how David and Keith met for the first time.

Part 1: David and the spiderwebs.
Part 2: Keith to the rescue.
Part 3: Both sides of the story.
Part 4: Keith keeps his eyes on the prize
Part 5: Chinese Take-out
Part 6: David Fisher's little death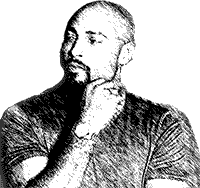 ---
The Book of Love

Unfinished series - a different take on how David and Keith meet for the first time. This series leads up to the break-up.
Part 1: First there is a mountain
Part 2: Then there is no mountain
Part 3: Then there is
Part 4: The night before the morning after
•COMING SOON•Part 5: The morning after the night before the morning after, give or take a day
If you would like an email alert when this chapter is posted, please click here, or email: rattkinski@yahoo.com• Be sure and note that you want BOL, Part 5.
---
- a letter from Keith, the day after the break-up.
---
Disclaimer: These characters do not belong to me. This website and the fiction contained herein are meant as a homage to the creators of the HBO series Six Feet Under.
---
Return to little deaths homepage. Go to HBO official website for Six Feet Under. email rgkinski
Go to sexnviolence (Wire fic)